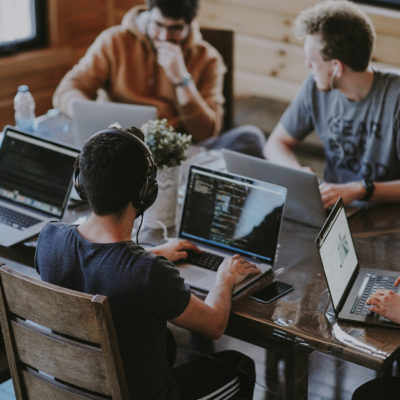 TRADITIONAL VS. SHARED OFFICE SPACE – HOW DO YOU CHOOSE?
Whether you need a professional environment to host client meetings, or you're simply ready to take your business to the next level, there are a whole host of reasons to make the leap from a home office to a separate, dedicated workspace. As you investigate your options, you'll eventually be faced with a decision to make between two very different types of office spaces: traditional and shared.
Traditional office spaces are completely private and used exclusively by you and your business, while shared workspaces are individual, assigned areas that are a part of larger coworking facilities.
So how do you know which one is right for you? Here are a few factors that can influence your decision.
Your desired amenities
When you rent your own traditional office space, all your rent usually pays for is the rooms. You'll be required to provide furniture, décor, maintenance, and utilities, including your own internet connection. But a shared office space will generally provide most of this for you. You're also likely to have access to office supplies and a printer or copy room, conference areas for larger meetings, invitations to special networking events and get-togethers, and common kitchen facilities with snacks, coffee, and appliances.
Your personality
One of the biggest benefits of a shared office space is the social element. With shared office space, you're gieven your own dedicated office where you can work in private, but you're also part of a greater community of entrepreneurs and businesspeople. Shared office spaces in coworking centers allow for networking opportunities and project collaboration, and help to alleviate some of the isolation you may feel if you're always working by yourself. However, if you're the type of person who prefers to work alone, or gets easily distracted by the ability to socialize, you may prefer to work in a traditional office space.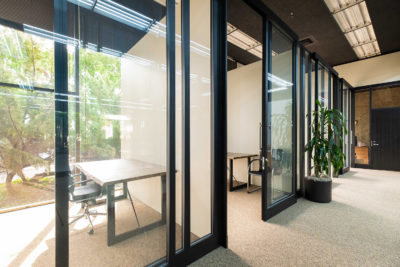 Your commitment level
Most traditional office spaces are tied to long-term leases. Commercial lease terms rarely last less than three years, with the majority going for five to ten years, or even longer. While long-term leases can be beneficial to businesses seeking to lock in a fixed rent for a number of years, the fact is, most small businesses or freelancers can't predict what their revenue will be five to ten years from now – or even three years from now. Offices in shared workspace, however, rent on short-term agreements, some even going on a month-to-month basis, offering you the flexibility and freedom to commit based on the ebb and flow of your business.
Your budget
The cost of traditional office space can take a big chunk out of your revenue. Aside from the fixed monthly rent, you'll also likely have to pay huge upfront security deposits and manage the overhead of running your own office – all of which can get pricey pretty quickly. When you choose a shared office space, the only expense you have is your monthly membership fee. Everything else – utilities, amenities, maintenance – is included, making it easy to plan a budget you can stick to.
Rent shared office space at Synergy Centre Coworks in Escondido
If the flexibility, affordability, and community environment of a shared office space appeal to you, come check out your options at Synergy Centre Coworks. Located in the business district of downtown Escondido, we offer beautiful, affordable workspaces and a range of amenities designed to help your business run smoothly.
Call us at 760-781-1393 and arrange a tour of Synergy Centre Coworks today.